Villa East
Muğla / Ortaca / Dalyan
Villa East
Villa East is a rental villa located in Dalyan, where the Aegean and the Mediterranean meet. Dalyan is a decent town in the Ortaca District of Muğla, where the concepts of sea, nature, history and holiday are intertwined.
Villa East has its own pool, garden and 5 bedrooms with an accommodation capacity of 10 people. It is ideal for large families and large groups with its comfortable rooms. You can reach the beach from our villa, which is 800 meters from the center of Dalyan, by car or by boats departing from the river.
Whenever you want, you can visit the bazaar, which is 5 minutes' walk away, and taste the delicious seafood of Dalyan at the restaurants along the river. At the same time, you can witness the impressive view of Dalyan's magnificent nature and rock tombs. The region is one of the rare areas where caretta carettas breed. You can meet the endangered caretta carettas on the Dalyan River and on the beach. It is possible to observe blue crabs, nile turtles and many different kinds of birds.
Villa North, Villa West and Villa South are located on the same land as our villa. More than one rental can be made for large families if the calendars are available.
Villa East Features
Ground floor
Kitchen: It is designed as an open kitchen. There is a dining table, refrigerator, dishwasher, 4-burner stove, built-in oven, microwave, toaster, tea maker, dinnerware for 10 people and all kinds of kitchenware you may need during your holiday.
Living Room: Comfortable sitting group, LCD screen TV and satellite receiver. There is a shared bathroom and washing machine in the hallway.
1. Bedroom: It is the family room. There are 2 single beds, a wardrobe, a nightstand, air conditioning and a bathroom.
Upstairs
2. Bedroom: There are 2 single beds, wardrobe, bedside table, bathroom and air conditioner.
3. Bedroom: It is the family room. There is 1 double bed, wardrobe, make-up table, bedside table, balcony, air conditioner and bathroom.
4. Bedroom: It is the family room. There is 1 double bed, wardrobe, make-up table, bedside table, balcony, air conditioner and bathroom.
Penthouse
5. Bedroom: It is the family room. There is 1 king size double bed, wardrobe, nightstand, bathroom and air conditioning.
General Information
There are towels and pique sets in all bedrooms as much as the number of people.
Pool: 35m2 L-shaped in total. The deep part is 1.5 meters, the shallow part is 40 cm deep. Pool maintenance is carried out by the staff on duty every morning. There are sun loungers and umbrellas on the pool terrace.
Garden: There are palm trees, barbecue, kitchenette, garden furniture.
Internet: Unlimited wi-fi is available in our villa, but the maximum internet speed is 16mbps due to the infrastructure of the region.
Damage Deposit: A damage deposit of 2500 TL is taken upon check-in. It is returned in case of undamaged control at check-out.
Note: A cleaning fee of 1000 TL is charged for accommodation under the minimum rental period.
Note: The minimum stay during the holiday week is 7 nights.
Note: No smoking.
---
Places to See in Dalyan
Kaunos Ancient City, one of the oldest settlements in Anatolia, king tombs carved into the rocks, Iztuzu Beach, Sultaniye Thermal Springs and Köyceğiz Lake are places that should be visited. Kargicak Cove, Aş Cove, Ekincik Cove are also good options to enjoy the sea. Round Stream, where you will return to your childhood by swinging on the swings built on the tea created by the cool waters coming from the mountains, is a different beauty.
Giriş Saati: 15:00 / Çıkış Saati: 10:00
Show More
3. Bedroom
1 Bed for 2 People
4. Bedroom
1 Bed for 2 People
5. Bedroom
1 Bed for 2 People
---
Highlights
Highchairs
Crib
Wheelchair Acccessible
Wi-Fi
Safety Box
Kitchenware
Kettle
Toaster
Dishwasher
Washing Machine
Refrigerator
Balcony
Iron
Towels / Sheets
TV
Air Conditioning
Microwave
Outdoor Furniture
Barbecue
Parking
Private Pool
Private Garden
Owen
Show all of them
01 Ekim - 31 Aralık 2023 Per day 4.000 ₺ 4.000 ₺142 $131 €112 £ Minimum 3 Night i
Per day
4000 ₺
prices starting from
Total Stay 5 Night
Night Rate ₺
Cleaning Fee i ₺
First Payment i ₺
Remaining Balance i ₺
Total ₺
You won't make a payment yet. Once we confirm the availability with the individual property owner you will received an email for payment instructions
Other villas nearby this villa
Great for Large Groups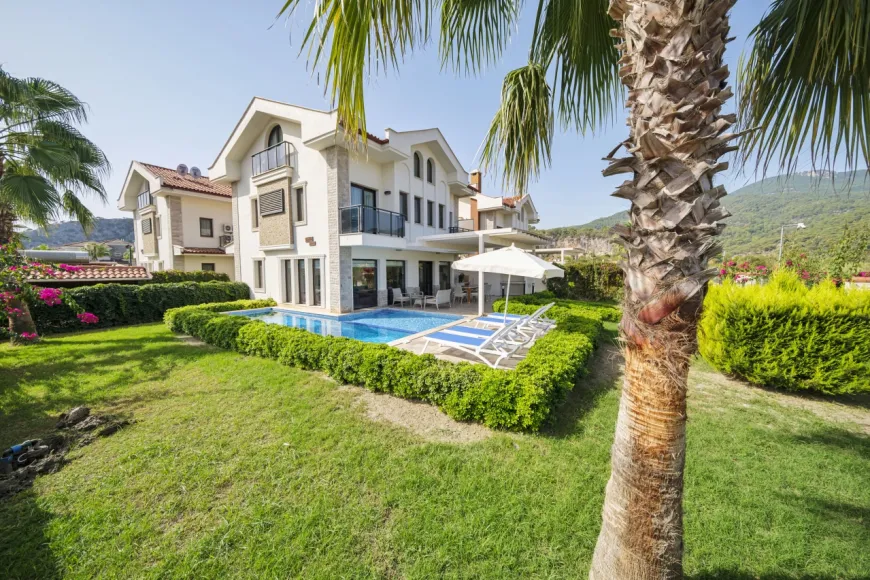 Great for Large Groups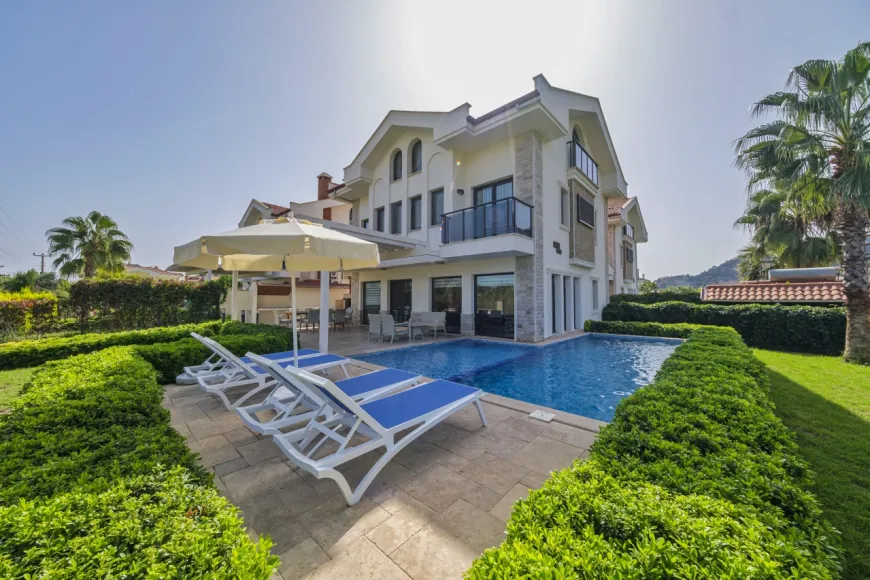 Sauna & Indoor Pool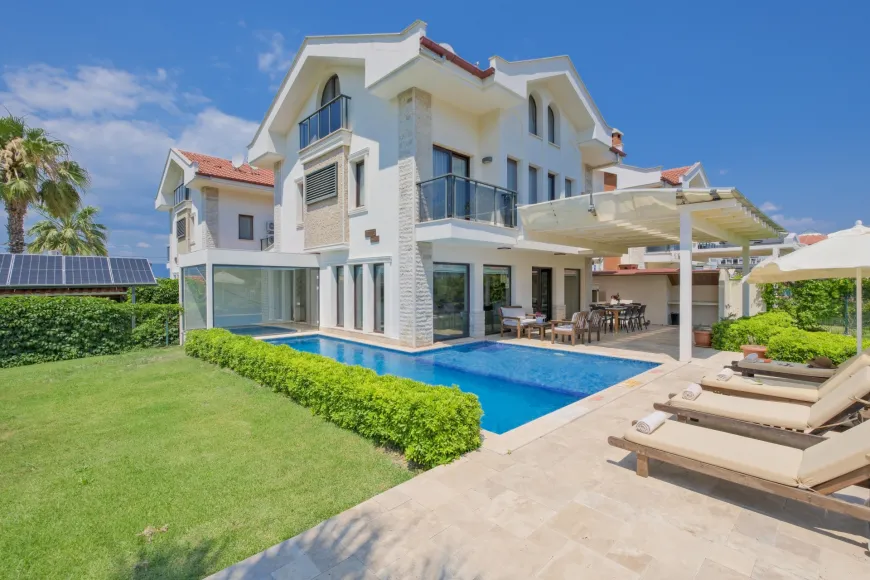 Minimum - Maximum4,500 - 4,500 ₺
Details
Show all of them